Display news articles
News articles can be displayed in total or by tag (if entered).
Display all news articles
Your site came with a news page pre-created.  Simply enable News in your menu; the link now appears in the navigation and all articles created display.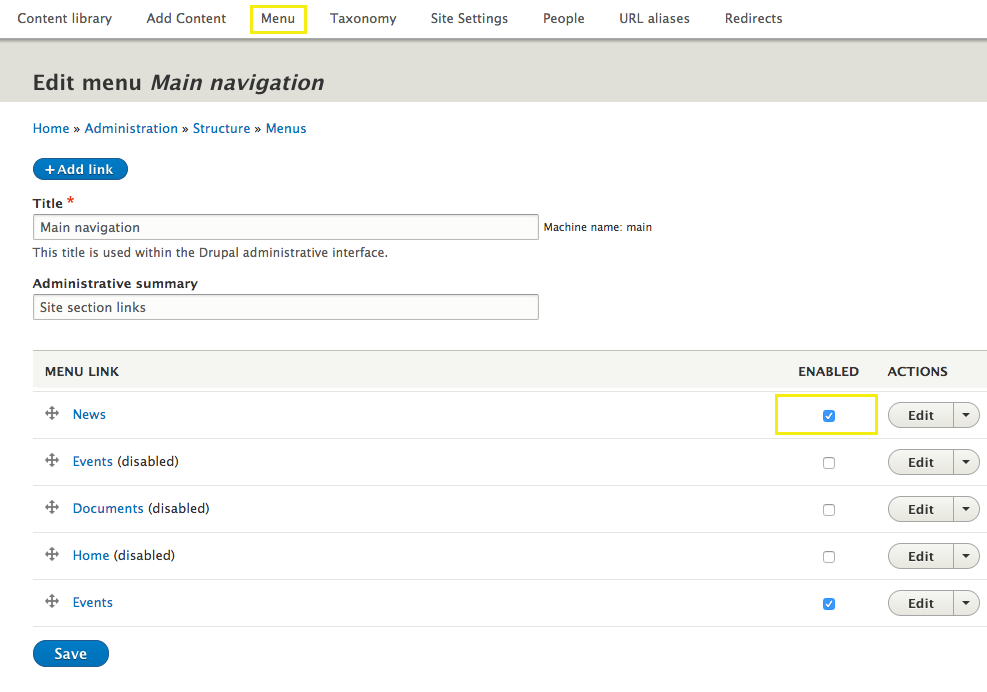 Display news articles by tag
Articles that have tags set can appear pre-filtered in a landing page.
Create a new Landing Page, adding a Views Display

Select a filtered news option

Enter the TermID (s) into the Argument field
In a separate window open a news article in EDIT mode.

Select a news article that is tagged to which the Landing Page should filter.

Scroll down to the tag field on the news article and copy the tag ID

In this example, the tag ID is 48.

Go back to the Landing page screen and enter this ID into the Arguments field

NOTE: To display articles assigned with various tags onto one screen, simply enter each tag TermID, separated by commas. 
You are done! The landing page now displays articles filtered to the tag entered.