Academic Model
This model is designed to meet the needs of groups that administer, teach, or manage courses, distinguished by its integration with CourseWorks and Vergil to provide up-to-date course information.
Unique Page Types
Course information is pulled from Vergil and is also integrated with CourseWorks. This page allows department courses to be filtered by semester or their availability to undergraduate or graduate students.
Draw attention to faculty and students working on a particular research area, add news related to their research, and mention centers affiliated with the department.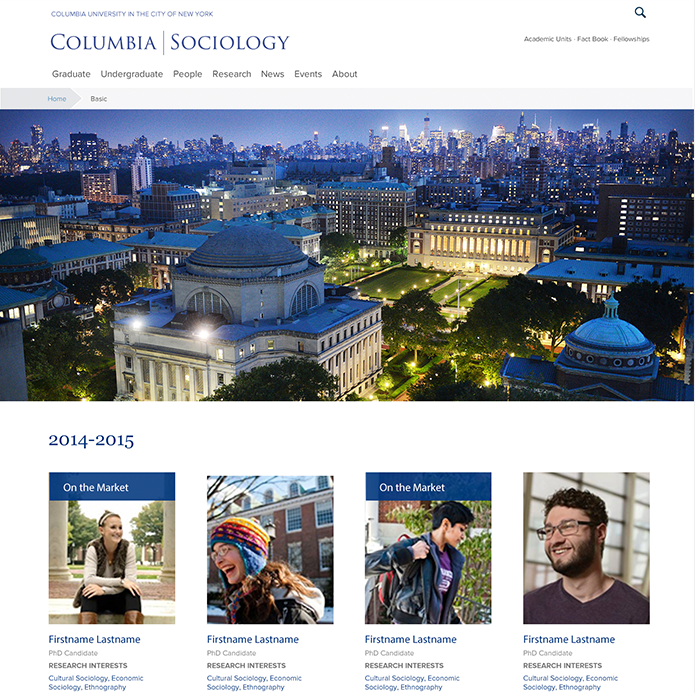 List masters and doctoral students by cohort and highlight their research interests and theses. 
Build with Columbia Sites
We have created a few service packages to meet your needs. Basic is always free, if you need additional resource help, we are here for you.
Columbia Sites may not be used for:
websites that might contain high-risk data, including data subject to HIPAA, FERPA, or other regulatory laws
sites that require sophisticated forms, custom layouts, credit card payments, or other complex user interactions personal
sites for faculty, students, or staff