Research Model
Designed with the research community in mind, this model highlights research projects, published papers, and profiles of lab members and alumni. It is also suitable for small centers and institutes.
Unique Page Types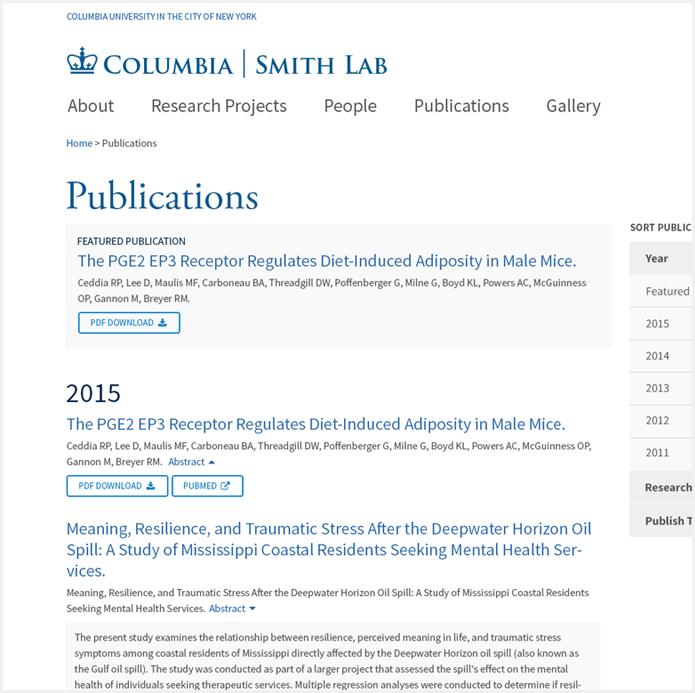 Classify your publications with tags for easy search and filtering.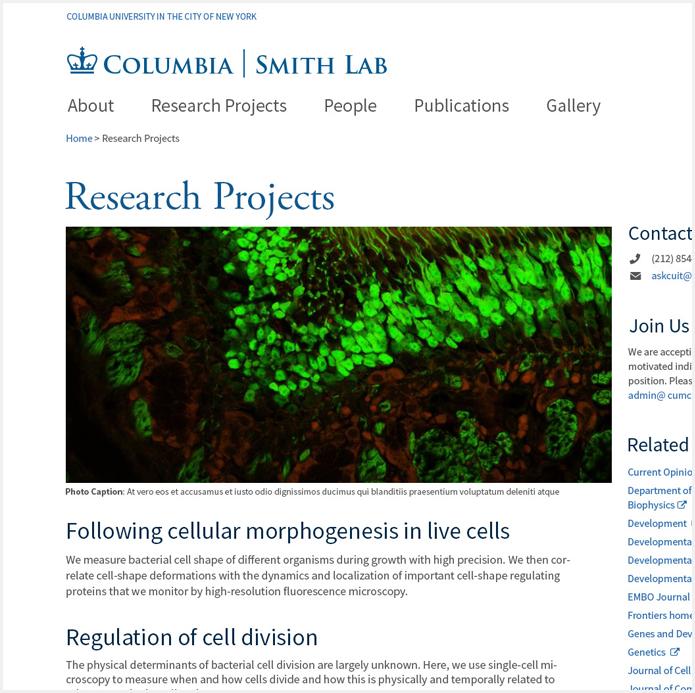 Organize and highlight your research projects, both new and archived.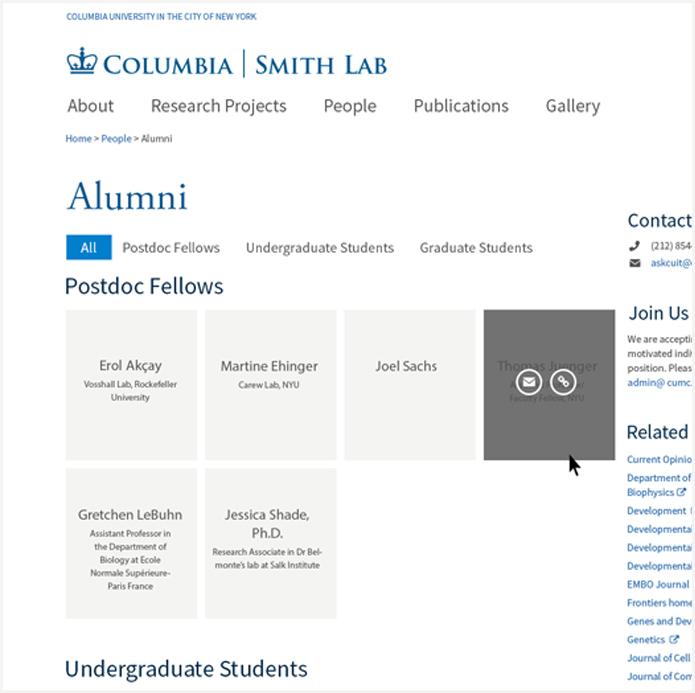 Display a list of lab and center alumni.
Build with Columbia Sites
The Basic package is always free for site owners with the resources to create and/or migrate their own content. Don't have an editorial team or curious about what your users really want? Read through the other offerings to find the right match for you.
Columbia Sites may not be used for:
websites that might contain high-risk data, including data subject to HIPAA, FERPA, or other regulatory laws
sites that require sophisticated forms, custom layouts, credit card payments, or other complex user interactions personal
sites for faculty, students, or staff